WANT TO RIDE FASTER & SMOOTHER?
You can in just a few hours. You'll be amazed at what you can achieve!
QUESTION
​Do you want to take your mountain bike riding to the next level? Have you hit a plateau and don't seem to be getting any faster or smoother?​

ANSWER
​If you answered yes, then it's time to hone in on your mtb skills. With my help you'll be able to ride smoother, faster, do that drop you've been putting off and much more.​
---
---
Going to a Bike Park in Wales?
I can tailor a special session for you that will have you making the most of your trip.
Why go all that way to just ride, when I can have you Jumping & Dropping like a pro.
---
Mountain Bike Skills Courses​
GROUPS - CLUBS - ONE-2-ONE SESSIONS
​​ATB Mountain Bike Coaching will take your riding to the next level.
I am now available to coach at the following venues
​Phoenix, Hadleigh Park, Thetford, Danbury
---
Mountain Bike Skills, MTB in Essex, Rocks & Roots, Olympic MTB, Hadleigh Park, Mountain Bike Skills Coaching, MTB Coach, XC Mountain Biking, Pump Track, MTB Skills Area, Triple Trouble, Dual Slalom, Deanes Drop, Rock Garden, Oak Tree Drop, Phoenix Bike Park, Suffolk MTB, North Shore,Leap of Faith, Final Descent, East Anglia Moutain Bike Coach, Phoenix Bike Park, Phoenixcycleworks, Thetford Forest MTB, one 2 one mountain bike coaching, mountain bike jumps course

---

John, dropping in the 'A Line' at Triple Trouble.
​Photo by Andy White
---
If you would like to receive FREE tips on how to improve your riding and news of future courses, please sign up below
---
For the latest videos on my coaching courses, check out my FaceBook page
Follow us on Instagram & Facebook
Powered by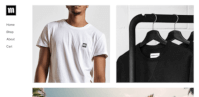 Create your own unique website with customizable templates.